Why we still do this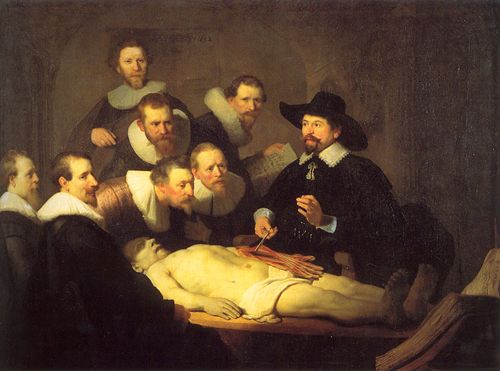 "The greater the opportunity that hospitals give us for observing rare diseases - and this applies even more to the commoner diseases - the more often am I obliged to bewail the lot of the ancient physicians, who lacked hospitals... But, if hospitals began to exist, it had been permitted to investigate diseases not only in sick persons but also in those who had died after every sickness, the advances that the medical profession would have made in the subsequent ten centuries can easily be estimated by considering the advances have been made since both kinds of examination began to be permitted, about the beginning of the 16th century."
"I like to ask this question, and you might find it helpful also, 'How do you assess the quality of care given to your sickest patients, the ones who die?' Unless the A word
(ie autopsy)
comes out right away, they flunk."
- G.D. Lundberg, at the 29th College of American Pathologists Conference, 1996
only a few days more! then, 無秩序のkrik の胃 should be back in full swing.