Jump like an Egyptian
yesterday saw me driving down 40-odd miles to nottingham. ikea had a sale, but that's beside the point.
i bought a rug. egyptian, for a mere four squids.
why?
because i wanna be, wanna be like
jeff
.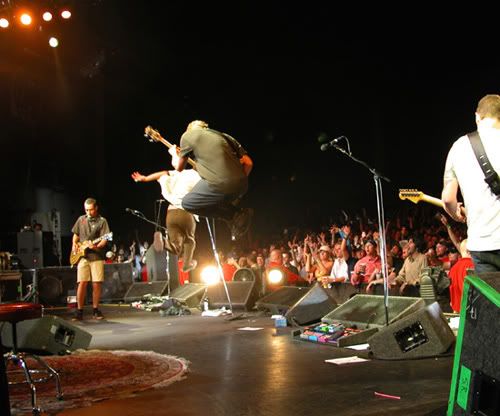 yup, just like that one.
_________________________
Pearl Jam-related addendum

(1月 17)
fake told me about this.
ten club
emailed me about this. i finally relented this morning and downloaded the wachovia center gig in philly from march last year. the setlist was great and pretty old school (less
riot act
-y). they also threw in some pics and PDF files for pearl jam geeks like me to print/make CD covers! all that for ten bucks. yay!