Going apeshit
a long time ago in a flat in sandyford, i was watching the MTV music awards show on cable. this was one year after the time when i said, "
tak pe lah... korang pegi lah. next time aje kot
", after being invited to go see kurt cobain and friends thrash their gear at the newcastle mayfair.
i was probably doing my ironing then, when i got to see pearl jam performing with neil "the godfather of grunge" young do
rocking in the free world
.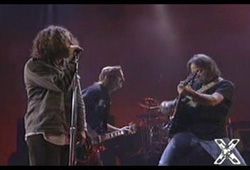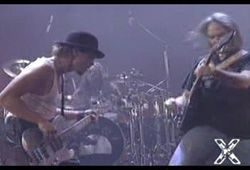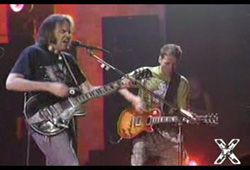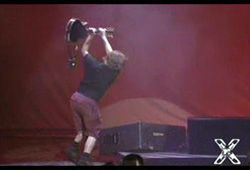 to this very day, i still think that was my
best ever
pearl jam moment. even a lil' better than that summer in manchester five years ago. neil young was going berserk with his tremolo on his les paul deluxe. stone and mike wore the most horrendous
seluar tidur
onstage. ed looked like he was ever so dazed and couldn't care less, singing along with neil, bottle of red by the mikestand. jeff hopping like a bunny rabbit on frickin' LSD. and dave, the best PJ drummer ever, thrashing four cymbals with one hit despite his carpal tunnel syndrome. and to see a pre-steroid mike smashing his les paul black beauty on a 4 x 12".
beat that.
so, what's your best pearl jam / [
*insert your fav band here*
] moment?