The kiasu list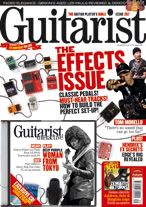 fancy finding this month's issue of
guitarist
magazine to have a dedicated feature on effects pedals, especially after just buying one on friday, whilst traipsing around the trafford centre this afternoon. in their
perfect 10
article, my recent purchase made it (albeit in no particular order) into their list. for any of you gearheads, this is the list of the other 9 that made it in their search of vintage sonic nirvana:
1. boss CE1 chorus ensemble
2. mxr phase 90 phaser
3. boss DM-2 analogue delay
4. ibanez TS808 tube screamer
5. cry baby wah
6. electro harmonix zipper envelope follower
7. mxr dyna comp compressor
8. vox tone bender fuzz
9. electro harmonix big muff pi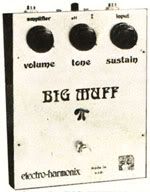 i was happy to find that the amount of moolah splashed on my electric mistress was within the £50 - £130 range quoted for it (i bought a 1978 model). let's just hope it's in perfect working condition when it arrives from new hampshire this week (here's hoping)! what did
guitarist
mag had to say about the 'mistress?
"there are those who say the ADA flanger is the one to beat, but our money goes on the exotically-named electric mistress... users including andy summers and david gilmour."
walking on the moon
anyone?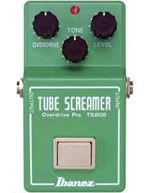 i do have a
wah
pedal, but the one that made it to the list wasn't a jim dunlop but one from jen, an italian company which was one of the first companies that made them in the late 60's / early 70's.
the list aside, this ish is a recommended read as there are further articles regarding the stomp-box -
51 great FX moments
gives an account of the effects used in some of rock's well-loved tunes and
perfect FX set-ups
advises on ideal combinations of pedals for different genres. there's also an interview with
roger mayer
, the effects guru that designed effects for the likes of jimi hendrix and jimmy page, and
pete cornish
, the ex-ministry of defense engineer who is the UK's answer to bob bradshaw.
i think this issue is one i'd keep for future reference, rather than chucking it in the bin at the end of the month.