I am was an eBay virgin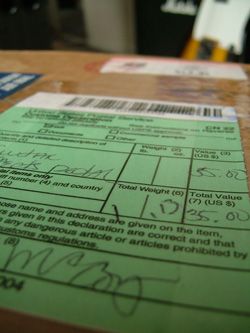 eBay is evil.
i first heard about eBay like 4 years ago when my brother was bidding on musical equipment for his recording studio. it sounded like a right faff but you do get the goods for cheap. nowadays, eBay's pretty much the best market for second hand items (i can't seem to find decent second hand gear at guitar stores nowadays).
i have bought items on eBay (not that many, just a pathetic 4 next to my eBay ID, with no star), all of which was of the
buy it now
variety.
why did i say eBay was evil? well, a few days ago i tried my luck bidding for an item.
it was a 1993 american (not the current reissue one that's made in a place
south
of california)
fender blues deluxe
40-watt valve amp. there was only
one
bidder and it was too good to be true to see that it stayed that way till two days prior to the day bidding ends. my gut feeling was that there were lurkers like myself ready to pounce on it in the final few seconds.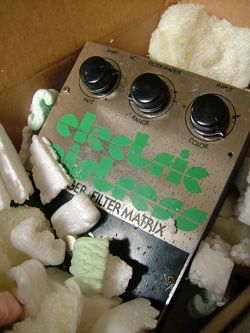 despite the fact i knew of that likelihood, i put my bid for the item.
the following two days was hell, i tell you.
questions like "is my maximum bid high enough?" and "will there be many lurkers sniping at the 59th second?" were buzzing around my cranium. i tried to make myself feel better by saying that i could only afford to pay what my maximum bid was. but then i also felt like, "
alaah
... only ten quid more, bid higher
laa
!". scramn it!!!
i was glued to the monitor like a someone who was betting on the dogs at walthamstow. the funny thing was i actually used one of the
auction sniper
sites, which would put in my ultra-fantastic bid of £
xxx.xx
3 seconds before the bidding war ends - which i naively felt would blow the competition away.
10... 9... 8...
aiyaaa. cepat laaahh
!!!!
yes!!!
3... 2... 1...
*
and suddenly silence
* (to paraphrase obi-wan kenobi)
fcukrawalaaaaaaa!!!!!
cibretttttttttttt!!!!! p***tieeeennnnnnnnngggggg!!!!!
J**O LAAAAAAAAAAAAAAAAAAAAAAAAh!
just don't ask.
_________________________________________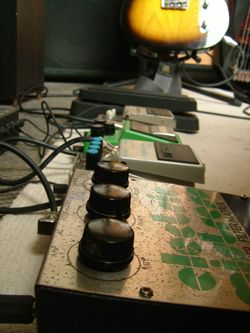 on a happier note, i received my electric mistress this morning. picked it up at the royal mail depot before going to work. showed it off to my consultant colleague who was also into guitars. rushed home and on the way, bought some 9v batteries. it sounded glorious. sent feedback to puan McC of dover, new hampshire.
this is an actual 1978 mistress (just see the marks, man). i've tried the neon's mistress last year and like it, the flange was superbly natural and warm. tweaking the
rate
up gave me a sweet yet mild tremolo effect (can't wait to get my hands on my new voodoo labs tremolo box i bought from lmsn). bringing the
range
and
rate
down a little the mistress gave a luscious chorus. further tweaking of the chorus gave me a tone reminiscent of nirvana's
come as you are
(so, no need to get a small clone. for now.
hahaha
.). bringing the
color
up and appropriately changing the
rate
gave me the classic jet engine sound. wings'
taming sari
anyone?
*ini kisahhh... keris taming sariii....*
_________________________________________
so, are the days which see me dealing with eBay numbered?
fat chance, especially when it comes to getting that amp (unless i find it in a shop first). to quote
jimi
:
here i come, baby... i'm comin' ta GITCHA!!!