Kepah boy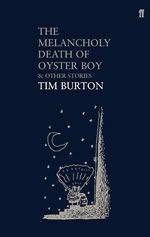 this book is bizarre.
i wasn't laughing out big
ha-ha
s (probably i wasn't supposed to).
puns that i got.
and there were probably more that i didn't.
from the sweetest to the grotesque/macabre, this is archetypically tim burton.
he even did the pictures.
i leave you with at least one which could be counted as my favourite:
the boy with nails in his eyes




put up his aluminum tree




it looked pretty strange




because he really couldn't see
good thing i got this for less than a fiver!