Waaah...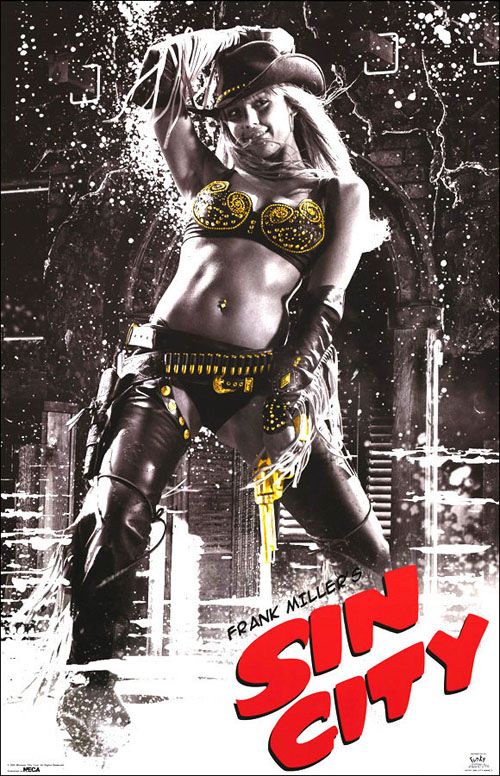 ...you banyak pandai urut aaa nancy?
_______________________________
i am not familiar with frank miller's work at all. in the times i ventured into forbidden planet, i've seen miller's batman covers and sin city. the past twenty years, after comics (or graphic novels, ahem!) have undergone a renaissance, where it's no longer simple stories of a caped crusader
ka-poWW
-ing raccoon-masked robbers of the city's first national bank, you need to be a fan to really keep yourself up-to-date with the titles you have out there. we went to watch the film late last night. i was going to simply watch
jessica alba gyrate her sweet tush
devon aoki wield her katanas
jaime (ex-james) king in the buff
what robert rodriguez and frank miller (with some help from QT!) had conjured up. three partially non-linear stories set in basin city, showed in the way as you see in the comics. it's a real-life ultra-violent comic book story that just blew my mind away. i've never felt this stoked while watching a film. machine gun-wielding prostitutes, woman-eating taxidermists (elijah wood as you've never seen before!) and better jaw prosthetics than those seen in the days of dick tracy.
i won't say anything more. seriously, go watch it (or get the
durian
if you're in malaysia, as i heard the film is banned).