Oooh! Suits you, sir.
it's not surprising. internet shopping is pretty much the norm today. now, you can design (using a limited number of parameters, but still good enough!) your own bespoke trainers. check
this
out, if you wanna own the only pair, unique to yourself, on this planet: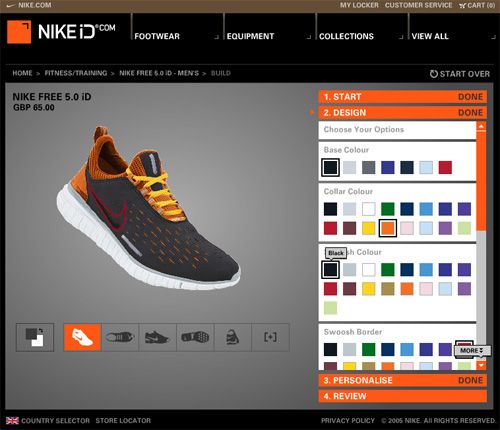 compared to the UK, the choices available are so much better in america. the price is not too bad, considering what you pay at the likes of
footlocker
.