Keep the wagons rollin'
it is a year today.
i vividly remembered that fateful evening. my friend was bumming at my place before his viva and i told him that i was gonna start blogging. blogging was a therapeutic escape for my tortured soul (
due to certain life events - how very familiar
). one year on, this soul's less tortured now and
krik's
stomach of chaos
aka 無秩序のkrik の胃 is still here. for anyone who's wondering,
SOC
was the moniker of my first ever band, and
this chap
can attest to this. this was my first ever entry:
its been a while since i thought to myself, "must give this a try". venturing into the blogging world. moi? the malay adage hot hot chicken shit comes to mind. anyhow. the die is cast. i've now registered with blogspot successfully. i guess a couple of lines as my first entry will do.

i am pretty much knackered to say anything at the moment. probably its the khan's curry combo i had earlier this evening. or perhaps its the amount of glass that i shifted at work all day today. or perhaps the anticipation of more glass to shift tomorrow. the mind boggles!

shahid's in town for a couple of days, its his MPhil viva tomorrow. 'psychophysics: the fundamentals'. that's a recommended book title that's enough to scare you. thank god i am doing pathology. which reminds me, november ain't that far off. my ass therefore needs a little kicking.
sorry for my bizarre train of thought. never has been linear anyway. at least there's a couple of paragraphs now. may see a few more in the next entry, huh?
reading back this entry (along with the ones after it) made me laugh at how shite it was. i still think SOC is still not up there with likes of, say,
organised chaos
(
hello, puan president :D
). looks like i'll keep up with the cop-out photos (especially that of food) to make up for the lack of substance! it has its rare moments, though. for example, this blog had inadvertently performed a little public service, which i dare say resulted in two souls to go ga-ga for each other. i've also made some new friends, some of whom i've met personally. and i'm honoured to have gathered a small number of readers (some of whom are established bloggers i
kowtow
to) who aren't on my take list. to all of you, thanks for still being here, reading the tosh that i churn out now and then.
kerana kamu semua lah saya tak payah guna
project petaling street
lagi
.
hahaha.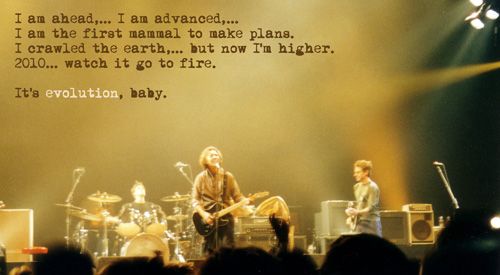 lagi setahun. amacam?