Dangdut is the music in my iPod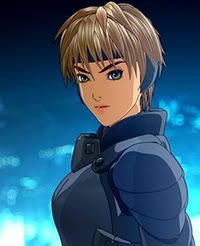 it's been a while since i've regularly blogged. life's a little busy
lah
.
i'm still in my post-
balik malaysia
blues, although i don't exactly have jet lag anymore (gone in 2 days - in record time, as far as i'm concerned). my daily dose of music is still asian, namely indonesian and japanese (nothing worth getting
lah
, malaysian band-wise, this time). thanks to menon, i'm checking out
aikawa nanase
. been downloading other stuff the likes of
koda kumi
and older ayumi hamasaki material. thanks to limewire (with a lil' help from a codger down in the smoke), i'm checking out
ghost in the shell:
stand alone complex
(14 episodes to go).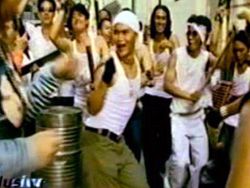 i've also got the newer
SAC
2nd gig
episodes to check out as well!
last night, i finally got to finish watching
appleseed
while doing a spot of ironing. dang, it was good. to any mecha/scifi-loving anime freak, i'd strongly recommend it. way better than the
older version
.
speaking of indonesian music, i just got whiff of this song from some guys called project pop titled
dangdut is the music of my country
. i'm sure the lot of you down
nusantara
way have heard of this song as MTV asia airs it now and then (the song's been around since 2003). it's infectious and i've got it on my iPod now. and i thought the video was flippin' priceless. check it out, if you haven't already!