Spiritually recharged?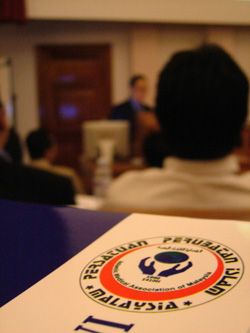 the weekend was hectic and indeed tiring. it didn't help by the fact i only had 3 hours' sleep prior to an early morning drive over the pennines on saturday.
i was in manchester as a delegate in the 2005 islamic medical association of malaysia (IMAM) symposium, held at the manchester royal infirmary. i have to confess that i wasn't really up to attending the meeting due to a few reasons. anyhow, after being persuaded by a friend as well as the fact that there was going to be a meeting with the deans of KUIM and UITM medical schools among others, i thought i'd go. i could always leave if i wasn't feeling up to it.
all the speakers were malaysian medical professionals, most of whom were professors and associate professors from malaysian institutions. the lectures mainly welled on the subject of the effects of globalisation and its effect on health in the third world, namely muslim countries. a short forum was then held in the afternoon which followed on the topics covered in the morning. the symposium was officiated by the DPM who was in town. i've to say this was the first time in my life that i shook hands with minister higher up than the minister of education.
no photo proof. oh well.
there was a guest lecture later in the evening on
abu al qasim al-zahrawi
, an eminent muslim surgeon from andalusia who lived around 960AD, of which was really great as a subject matter but i have to say i wasn't too impressed with the convoluted nature of the delivery.
in the evening, we attended a dinner at a restaurant in rusholme where, apart from the meal, there were two interesting (i wonder how the non-medical waiting staff stomached the slides of the achenese dead, whilst clearing our tables) presentations on the situation in banda acheh and the work of
MERCY
malaysia.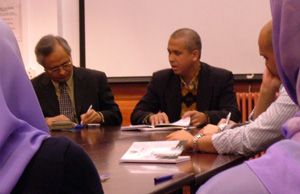 the symposium continued on to half of sunday. the most important part of the sunday programme was the discussion on employment matters when people like myself were to return home.
i was somewhat surprised that i thoroughly enjoyed this event. for one, i got to meet quite a few other medics (apart from my friends who are already in the business) albeit from different specialities. also, in some ways, some of the topics discussed, as well as the meeting as a whole, were somewhat brought about a personal epiphany. an epiphany which i am thankful for. not surprisingly, i am looking forward to attending the next one in 2006, which may be held in sheffield.
_______________________________
*the title of this entry comes from a remark my prof made to me after coming back from sembahyang jumaat.