I am frong Japang! Itadakimasu!
since KT wants food entries, this is a second in a row. i made lunch for the band since it's a holiday. bastardised the
ebi chilli men
recipe to include
ayam
. by the way, what's
ayam
in
nipon-go
?
prease
, not the anglicised translation like
fu raidu chikin
or
rosu tu chikin
eh?
anyway, the
ebi chilli men
is my favourite
ramen
dish if i were to go to
wagamama
. i know, strictly speaking, wagamama ain't exactly japanese. more of a fast food joint inspired by japanese noodle bars. still good food, though. for some bizarre reason, i totally sucked at preparing
maki
today. the
nigiri
was fine. the guys were otherwise totally fine with it, though. otherwise i'd commit
seppuku lah ini macam
.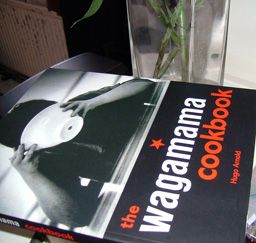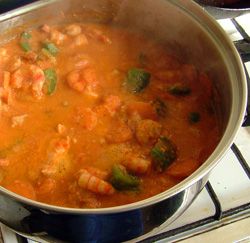 i didn't take pictures of us eating. surprisingly, i totally forgot about my digital camera. all of us were happily slurping away with our bowls and chopsticks.
to quote
mr. rat
:
in japan, you must slurp your food or people will think you are odd. sluurrp! sluurrrvvvpp! ngrouuupvzxxt!