Exile on Main Street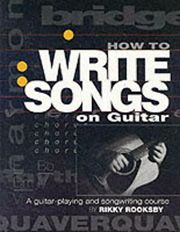 after a short jam sesh last night, i got myself thinking about why is it that i find it more tedious to learn new tunes to cover. i could find the notes, no bother, but it just feel more like a chore than what it used to be. when i first picked up the guitar years ago, i learnt to play stuff by def leppard and iron maiden religiously, albeit only using power chords. i moved on to open chords as well as learning songs at it was played on the actual recording from transcriptions in books and mags after a few years. my
guitar world
magazine has amassed to a good 6 years' worth (each with at least 5 songs to learn note-for-note). for the past couple of years, the dependence on these transcription had lessened. now, i resort to them only when i get really stuck.
so, why the lack of enthusiasm now?
i find that all this time, it's only in half the bands i played with that i get to jam with a decent singer. when i first started jamming with mates, it was always having the drums and bass providing the solid foundation for the tune, tight rhythm guitar parts and having a soloist who would nail a lick exactly as it was meant to be played. it'll then be pats on the backs, congratulating ourselves for a job well done. and all these despite having the song sung on a
cukup makan
basis.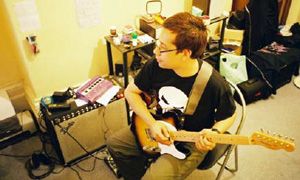 it was then in the last two years that i hooked up with a couple of mates who actually can sing that i realised that it's the singing that matters all along. common sense, but i was too blind to recognise that fact.
i had a couple of clues actually. when i showed the videos of gigs i had played to my non-gigging friends, they were basically pulling their faces going on how bad the singing was. there were absolutely no comments made on whether the drummer had really good chops or the solo was ace. if i want to make any person on the street to go
wow!
with a band performance, the singing needs to be nailed big time.
playing tunes without having anyone sing well enough makes it not worth the effort now, let alone playing a tune without anyone singing. when you listen to pearl jam, 99% of listeners actually listen to ed and not mike's solos or jeff's basslines. i have to say, getting someone who can sing is as bad as trying to find a drummer (for the bass, all you need is to force a guitarist to take up that position!).
singing is also an essential skill in songwriting, as far as i'm concerned. i remembered the days when i was playing around with the guitar, trying to write something original. like this
chap
, i am my strongest critic.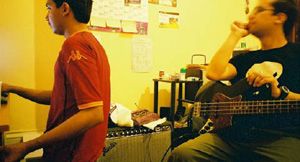 i found all of the stuff sounding like someone else's, and my humming would sound abysmal! writing for me is such a chore. when i think i have a tune in my head that's worth putting on tape, i lose the tune when i finally get the MD recorder out. all these bleedin' excuses eh? i once had a lil' sit down with the neon when we had a couple of tunes on the MD. i still have them, although i do feel they need a melody to go with it and not just some guitar parts. as you can see, the singing part of the equation comes into play once again. we tried again last year and things were way better, since i found that when he got the melody going, the laying down of the bass and rhythm guitar parts came so much easier.
i also see this working very well when i listen to the stuff written by sun redd sun. it makes a whole lot of difference when one can sing. at the moment, i would be more than happy to play second fiddle in the band that writes their own stuff. it'll hopefully allow me to develop my currently non-existent songwriting skills further.
yes. get a decent computer with recording facility, you say. you'll just have to wait, mate.
_______________________________
coincidentally, this was written whilst MTV2 was showing the battle for ozzfest, where tonight they had a few bands having to write an acoustic tune in 24 hours before they had to perform before judas priest's rob halford. and, man, could these guys sing!