An elitist's list
by the neon
What is the total amount of music files on your computer?
If we're talking about professional recording artists' stuff, then it's less than one giga at any one time. Only rip it if I need to slow it down and learn it. Once I'm done, I delete it. But I love original homemade stuff made by other non-pro people – music, videos etc. That's around 3-4 gigas – not a lot by any measure.
The CD you last bought?
James Taylor's
The Best of
. Wanted to check out why this man is revered as one of America's greatest songwriters. The live cut of
Steamroller
alone is worth the price of the CD three times over…
… and Butterfingers'
Selamat Tinggal Dunia
which,

to paraphrase kudo, '
is how it should be done
'.
What was the last song you listened to before reading this message?
Faith Hill's
Let Me Let Go
. She has two versions of the song, I think. I prefer the one with the male singer accompaniment, i.e. the more country-sounding version with slide guitar.
My all-time, Top 5 records, in no particular order, are as follows:
i Let's Get It On by Marvin Gaye from Let's Get It On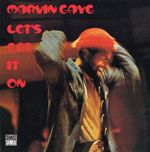 The song I shared most intimately with someone I bled for.
Enough said.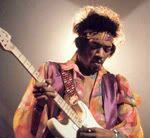 ii Bold As Love by The Jimi Hendrix Experience from Axis: Bold As Love

Great lyrics, sublime guitar playing (particularly that glorious through-zero-flanging sound in the outro) and prophetic vision of what modern music should be – a potent mix of old skool rnb, skanky funk, 70s psychedelic rock and old blues. A good song to make out to, too. :-P
iii Paranoid Android from OK Computer & Fake Plastic Trees from The Bends, both by Radiohead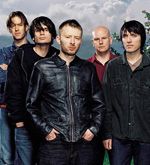 Paranoid Android
blows the mind. Some bands write one hit song and do three alternate versions for MTV airplay. Radiohead put six gorgeous songs in that 6-minute aural burst.
I have to include Fake Plastic because that song was very dear to me during a period of difficult times a few years back. I saw them play live in London, but had to leave early as I had to attend a project meeting at 9 a.m. in Sheffield the next day. As I was pushing my way through the crowd, I heard that glassy, haunting voice of Thom Yorke singing, "Her green plastic watering can" and the next thing I felt was hot, stinging tears on my cheeks. I tried very hard not to look over my shoulder and kept on walking to the exit. Simply heartbreaking.

iv Bohemian Rhapsody by Queen from A Night At The Opera
The greatest song ever written in popular music. Period.
v Bell Bottom Blues by Derek And The Dominos from Layla And Other Assorted Love Songs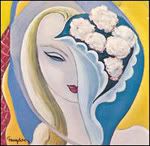 I owe it to myself to include something by E.C. This song is good ol' country blues and the guitar playing on it is too tasteful. The solo kills me when Eric does this repetitive lick only audible to dogs and bats. Most importantly, the band sounded like they were having a whole lot of fun – something lacking in modern-day acts.
I am guilty for not including works by/from Pink Floyd (Us And Them, Shine On You Crazy Diamond, Wish You Were Here etc), Led Zeppelin (Rain Song, Black Dog, Immigrant Song etc), B.B., Freddie and Albert King(s), Jeff Beck, Howlin' Wolf, Muddy Waters, SRV, the Seattle grunge scene and a whole lot of other newer acts like Coldplay, Dave Matthews Band, Jonny Lang etc.
But these types of questions are almost like asking, "So which one of your children would you kill first if God ordered you to do so?".
Who are you going to pass this stick to (3 persons) and why?

I don't pass sticks. I dish them out.