Boutique emulation
after trying out trabye's pod at
karya enigma
, i did think of perhaps getting this: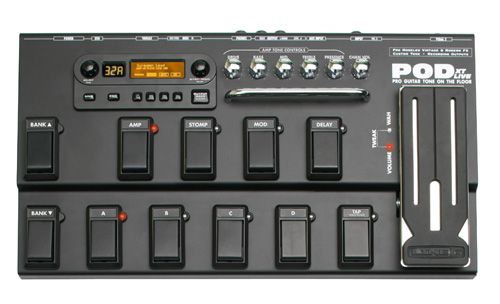 it's all fine and dandy to get the original units if you are rolling in it and have a world tour to boot, but in the comfort of one's bedroom, the pod xt live should just do the trick.
until, this came out at
NAMM
in winter: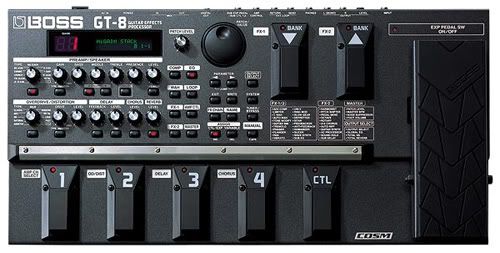 i have no idea whatsoever what the amp modelling is like, but so far i could make out from
this
review that the GT-8 has dual COSM modelling engines, allowing you to layer two amps in one setting. no price as of yet.
_______________________________________
addendum
trabye's review of the GT8 following last week's demo by roland at bentley music:
Sound
: Boss did a great job at improving the sounds but still not much to cry about. I guess this is due to the fact that I've been exposed to a lot of professional gear and can't settle for anything less, budget not permitting.
Features
: Whole bunch of new features like double amp emulation
a la
Pod XT and the Vetta series, and check this out: the GT8 can be set so that when you pick lightly, it runs one patch, and if you pick hard, it'll run another. Cool huh? Other than that, they just rehashed GT3, GT5 and GT6 stuff.
Price
: I forgot to ask.
Ha ha
. (
sbb tak heran
)
Overview
: Excellent purchase for those who gig. Not too hot for studio players and living room rock stars...