Jazz cat solo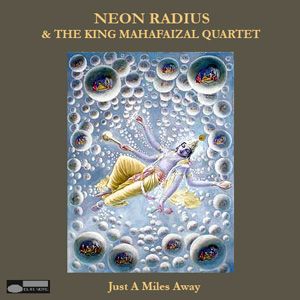 "Surfacing out of nowhere, from the posh streets of Taman Tun Dr. Ismail is a breed of 'new jazz'. Some call it 'progressive jazz'. Never since the release of Bitches Brew has the jazz world been shocked by such sublime artistry and bold overstatement.

Composed of a few strays living it up in the bright neon lights of the city, who better to lead a revolution than the Big Jazz Cat and the Flying Jazz Angler themselves. This time around with the help of His Royal Highness and His flamboyant cast of men from The Kingdom of MahaJazz, Neon Radius and The King Mahafaizal Quartet look set to paint
the town cool.

Citing a latitude of influences ranging from John McLaughlin, Joe Pass and Pat Metheny, these cats find it all coming together when they play material none other by the great Miles Davis. The aptly titled single, Just A Miles Away, is a testament to what the future of jazz holds.

We can just pray and hope that The Gods of Jazz don't mind the blasphemy.

Do I hear an amen?


- Jazz Cuisine Monthly, February 2005"
_______________________
Just A Miles Away by Neon Radius & The King Mahafaizal Quartet
©2005 Karya Merah Mentari

Lmsn Rds - electric guitar
The Neon - 12-string acoustic guitar
King Mahafaizal - bass
Jess 'The Squid' Terr - drums
Blackjack - flute
Roy 'Al' Keys - Hammond B3
and featuring Prakash Mahaganja on the tabla