Teman
pergi jauh dari ku
aku kini ada teman baru
janganlah kau cemburu
aku bukan lagi milik mu
bukankah kau yang dulu
kau lukakan hati ku
sanggup kau tinggalkan aku
kau tinggalkan aku begitu

pergi jauh
jauh dari ku
aku bukan lagi milik
hah!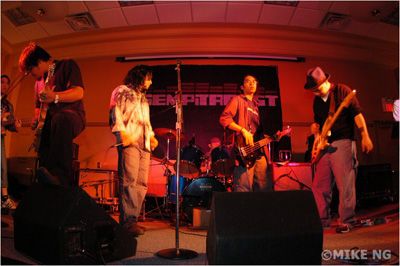 last night, i had the pleasure of watching ann arbor's own
marha band
, courtesy of a certain
uncle
. this is the way forward: going back to the roots, man.
back to the roots.
-----------------------------------------
check out gempitafest's
official site
.
picture credit:
mike ng