Paranoid penguins for the next year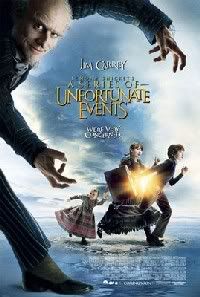 went to the printworks in manchester with some mates for a post-meal film. just when i was going, "not jim carrey again, then this better be good", i have to say i really didn't expect to thoroughly enjoy jim carrey's portrayal of count olaf in
lemony snicket's a series of unfortunate events
. after
the mask
, carrey's antics became a tad same-y and increasingly irritating as far as i am concerned. i was told that the movie is based on the first three tomes of a 13-book series by one
lemony snicket
(yeah, i think he is daniel handler, supposedly being snicket's "representative") that has taken america by storm, a kind of american harry potter, if you may, albeit darker.
the story revolved around the three well-to-do baudelaire kids (the inventive, the erudite and the... um,
kuat gigit
) who'd just lost their parents in a mysterious fire. following certain incidents, they then had to move from one guardian to the next, three of them ably played by carrey (whose antics were bearable somewhat) , billy connolly (as the serpent-loving uncle monty) and meryl streep (as the paranoid/neurotic aunt josephine). the story was superbly told, however, with lots of hidden plots that to the end of it, a lot of questions remained unanswered. you know that you'll be expecting the sequel(s) to this one when that happens. the humour is pretty dark, reflected by the gloomy and retro-gothic (for example, the cars look like 50's style buicks with large mobile phones) feel to the story. it is set in america although the city looked like early 20th century london. you'd think this was a tim burton kind of fare (it was supposed to be directed by barry sonnenfeld). highly recommended, and watch out for cameos by jude law and dustin hoffman!
oh, there were the trailers to these films: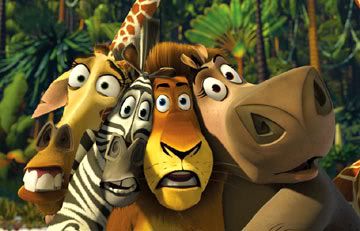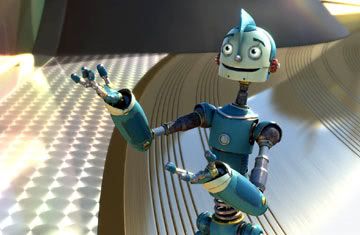 bloody funny one, really. must-sees for 2005!