No Tan Dun
while walking back to the car yesterday after all that, i passed by
bridgewater hall
. i may have knocked my head falling down some (loads of?) steps 'cos i
now listen to disagree
bought tickets to see
this chap
play
5 pieces
(yes
lah
, i
know
have heard of two of these composers!
hehe
) three days before my birthday: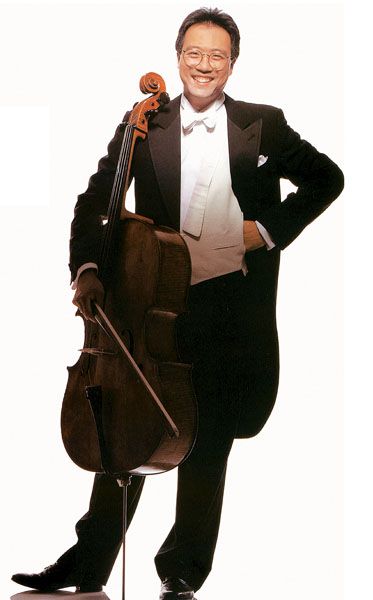 unfortunately i have no idea who the
pianist
he's playing with is. i got front-row seats. i know with music you wanna sit in the part of the hall where the acoustics is at its optimum. i'm merely using my rock concert mentality of wanting to see the performer up close! i've only one cd of
yo mama
yo-yo ma's... what the hell, i'm gonna just wing it and listen on the night itself. it's music, not a bloody
viva
.
trabye, you would have loved to see this, man!