Songs in my life
at last, some time to unwind. it's been a hectic few days of doing bugger all, followed by a sudden burst of activity as you could see below. currently chilling to keane's hopes and fears.

anyway.

----------------------------------------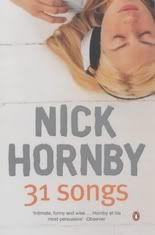 finally picked up where i left off, reading nick hornby's
31 songs
, and finished it a couple of nights ago. yeah. the book that i was suppose to read on the plane to kl in, like, september (he was upstaged by murakami). it's an okay book. i was expecting a tad more. to be fair, this was my first hornby (i've got
high fidelity
lined up next, eventually, and yes,
i've not seen the film yet
). his take on the 31 songs were thankfully not all on the critique of the songs itself. there were some, but with some of the other tunes he managed to intelligently tie in the song's meaning with the issues of life, his or that in general. or even how it reminded him of a certain time frame in his life, like dancing to the velvelettes at the town & country regardless whether he'd look like an idjit. he also waxed lyrical on the pap that is pop, on why
body shop
doesn't play death metal, or how despite he was getting on a bit, he wouldn't consider getting on an aural diet of jazz or classical. reminds myself of yours truly.
if i had to choose a certain number songs and what it would mean to me, i'd probably could make out the memories a melody could evoke, some more meaningful more than others. i won't attempt 31, but here are some songs that were, for me, strongly associated with some memories i have.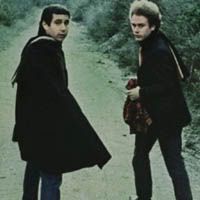 El Condor Pasa (Simon and Garfunkel)
this is probably the earliest tune i could remember. i was three. okay, i didn't know it was el condor pasa but it had this weird latin vibe to it which didn't strike me as an english song. yes, at that age. don't ask me
how
i had that idea then, but that's what i thought of the song. sadly for
messrs.
simon and garfunkel, this song to this day would remind me of a hot day in an aircon-less vauxhall viva, meandering on the twisted road from taiping to ipoh, with durians in the boot. and not to forget, motion sickness.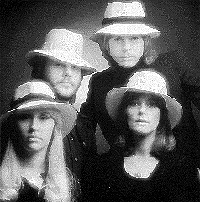 I do, I do, I do, I do, I do (ABBA)
ayah came back from a month's trip to sweden in '74. the year when this husband and wife quartet won a song contest called the eurovision in brighton. apart from this other pop group (who sang entirely in swedish), ABBA formed the staple of my music diet. we would listen to their debut album on the 8-track (yeah, you children of the 80's, you wouldn't have had the pleasure of listening to music in the large box-like tapes, would ya?
hehe
) in the car. reminds me of trips to ampang complex (then the only mall for the family to hang out in). and trips to lucky garden for
han chim peng
and
chakoi
.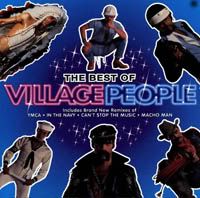 YMCA (or anything by The Village People)
the uncle who drove us home on the bus when we were in primary school would have this pirate tape of a
botak
man with walkman headphones (a new invention in those days). the whole bus would really boogie down to the likes of
macho man
and
in the navy
.
little did we know, man. little did we know.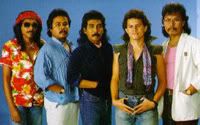 Apo Nak Dikato (Blues Gang)
i was offered to go to a boarding school sometime in late 1982. my mom had always encouraged me to go to one (she was an ex-stfian) as i would one day have a better chance to go to london and study. when the offer letter arrived, i was peeved for not being offered a place to
this
college in kuala kangsar. how could they (my grandfather was the first headboy - a little trivia)?
and what's this sekolah datuk abdul razak? wasn't he a tun? is this an inferior imitation of star?
i could go on, but this is the kind of stuff that goes through a twelve-year old's mind when he's pissed off. as they say, things happened for a reason, and i am glad that this was my chosen path as i wouldn't probably be here if i haven't. on the night before i left for school, my dad pointed out that the dialect that was used in this blues gang song we were listening to on the kitchen radio was that of negeri sembilan. little did i know then that i was to spend most of my life away from home, to this very day.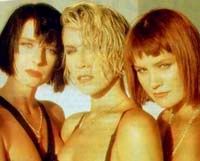 Love In The First Degree (Bananarama)
by now you'd say, where are the anthems of our youth? where are the
iron man
and
misty mountain hop
of our time (to quote
cliff poncier
)? i was on my way to the uk. and before i could go, we were to do an english course in a bunch of shophouses in damansara utama. we had a light-hearted orientation week, and one of the groups did an
endang
to this ditty. this was also the time a chap from an all-boys SBP would get to meet those of the fairer sex. the song stuck to my mind for the entire 10 weeks.
Jentera Pemusnah (Belantara)
we were ferried around to oxford and cambridge before starting our lives as sixth formers. to give us a glimpse of the places we should be applying to. hehe.
yeah, like buggery
. malay rock songs were the anthem of us chaps in the last few rows of the coach. belantara's
srikandi di sisi
was given by my brother prior to flying off, in addition to my worn-out copy of their well-listened debut. i can never forget susu's rendition of another belantara tune, "
ku terberak di tengah jalan, ku tertidoq di dalam jamban
". i know it doesn't sound remotely funny, as i suppose one had to be there, being in the moment. credit is given to nik azli, a strong proponent of the
tangkap lentok
tunes that we
had to
play at our reunion dinner some time later.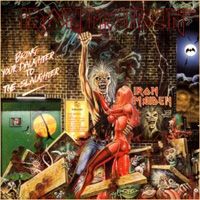 Bring Your Daughter To The Slaughter (Iron Maiden)
i spent the entire x'mas vacation in my first year of medical school in butlers' wharf. lucky mates of mine who were studying at LSE were living in the then up and coming part of london. pretty much the entire batch descended to london for our own new year's eve party (
anyone remember C&C music factory? doing the running man?
). most of the cambridge crowd who had to leave their colleges were there, too.
and they were revising
, the mugs. oh well. that's why they are where they are now, i guess. it was also the time when i went to my first NWOBHM* (europe ain't metal and aerosmith would better be categorised as rock.
hehe.
) gig at wembley. openers? anthrax! yeah! my gig tee was that of eddie and this woman in red with the biggest...
*new wave of british heavy metal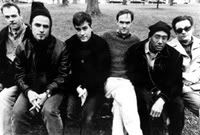 74-75 (The Connells)
i first heard of this song from the video on MTV. it had these old photos of school-leavers followed by video portraits of what they look like in the present day. some looked great, some unfortunately not so good. i went to my primary school reunion earlier in the year and i have to say that i saw a similar theme. you get the successful ones, the doing-the-best-as-they-can ones. sadly, there were also some friends who aren't with us today. goes to show you'd never know what's gonna come around the corner. a poignant song. it was also the first CD i bought after buying my first (and only) set of hifi separates.
some songs, i guess, are more significant than others. there are more, but i'd leave those to talk about for another day.