Sumbangsaran at the ACP Management Course
following the aptly titled previous blog entry, i was driving up north to sedgefield (the constituency for a certain MP called tony blair) for the
association of clinical pathologists'
annual management course held at a gorgeous countryside
hotel
a few clicks off the A1(M). no rest indeed.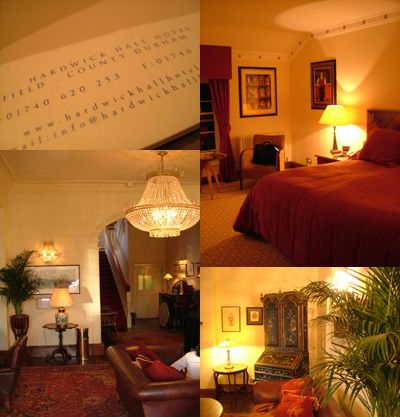 i was greeted first of all by my hotel room. i'd say, as far as i was concerned, it was fit for a king (see pic above). with a bathroom/shower/toilet bigger than my kitchen. okay, kitchenette. widescreen telly with dvd player. if it was the premier room, it'd be of the plasma variety.
management issues are pretty new to me, although i've probably involved myself in some way or other in lab management throughout my working life. as a potential consultant histopathologist, however, i have to show in my CV that i've been to a management course. already on the first day, we were divided into large groups of 10 to develop a business plan for a make-believe NHS trust pathology directorate. it went really well, actually. for 10 people who never knew each other, to work together! lucky for me, i didn't have to do the presentation. craftily volunteered to do the powerpoint bits for the presenter. hehe.
throughout the 3-day course, we've been bombarded with information on the
NHS
, staff management, health and safety issues, pathology directorate structures/roles/yadda yadda and budget management. those were fine, until we had a session on personal development. yeah. with wank-a-tastic buzzwords like "emotional intelligence" and questions like "...lessons learnt about oneself from one's career". we also had
latihan dalam kumpulan
sesh-es for this one. hohoho.
that aside, food was excellent. on thursday evening, we even had one of the consultant microbiologists from the RVI in newcastle to perform a little mind-reading/psychic pre-dinner entertainment,
a la
david blaine. he didn't levitate, though.
i have learnt a lot, surprisingly. it goes to show that when the speaker is good at conveying the information, even the most tedious of subjects can be made interesting. for once, things in the lab that are outside the day-to-day reporting of cases, make more sense to me!