Halcyon days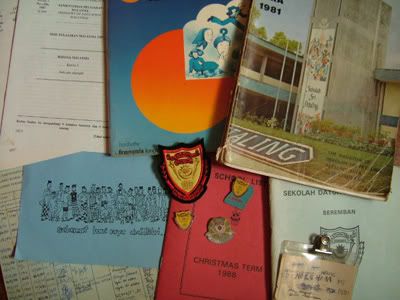 did a mini spring clean this morning. the kind of activity that'll definite take you down memory lane. the old school tie. badges. spm 1987 exam question papers.
methode orange
textbooks during my french club days. my name tag during the form one orientation in 1983. the school list from portora royal school. my ppp/itm
kad keluar bandar
. old letters and birthday cards.
actually, my hoarder hat needed to be on the rack. did get rid of most stuff, but at the end of the clean, memorabilia like this (even if they fetch the crappiest price at a car-boot sale) is priceless to me, and eventually retained.