Beware the swill merchants
a couple of nights back, i pulled out my
untitled
dvd (cameron crowe's 'bootleg' cut of his ever-so brilliant
almost famous
) from the depths of my collection. i feel that it was his best work since
singles
(as someone who's really into all things rock, probably i'm a tad biased). kate hudson was superb as the band-aid, penny lane, and it blew me away to see a bunch of non-musical actors fake a convincing live arena performance! one actor who, in my opinion, stole the show was philip seymour hoffman.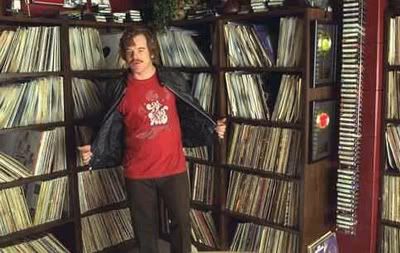 he played lester bangs, a rock critic in the 70's who was pivotal in inspiring cameron crowe to become a journalist. hoffman was did a splendid performance as bangs, and i simply love his little gems scattered throughout the film.
his take on
the doors
:
"the doors? jim morrison? he's a drunken buffoon posing as a poet. now, give me the guess whos. they got the courage to be drunken buffoons, which makes them poetic!"
on rock 'n' roll:
"... and 99% of what passes as rock 'n' roll these days... silence is more compelling."
on art and love:
"... because we are uncool. women will always be a problem for guys like us. most of the great art in the world is about that very problem. good-looking people, they got no spine. their art never lasts. and they get the girls, but we're smarter. because great art is about the guilt and longing... and love disguised as sex, and sex disguised as love."

on cool:
"i'm always home. i'm uncool. the only true currency in this bankrupt world is what you have with someone else when you're uncool."
i'm a golden god!!!
yeah.