Androids don't dream of electric sheep, last time I checked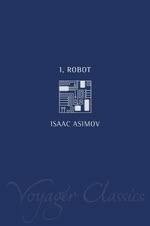 when i was ten, i dragged my mom to the old (now non-existent) sentosa cinema at pj's section 17 to watch ridley scott's adaptation of philip k. dick's
do androids dream of electric sheep
that is
blade runner
. no, i wasn't this eloquent ten-year old who was reading asimov or bradbury (i was reading comic versions of some classic sci-fi short stories then). it was due to the fact that it was supposed to be science fiction as i thought it should be (spaceships! laser guns!) and it had
han solo
in it. little did i know the tale of a cop chasing after renegade replicants set in the depressing vista of los angeles in 2019 was a cult classic in the years to come. i came out of the cinema stumped, something that should be happening to a kid that age after watching something like that. it didn't help that i also (tried to) read the actual dick novel. at that age, i had to superimpose the characters that i saw in the movie on those in the book. what i didn't realise at that time was that movies like
blade runner
are usually screen adaptations or expansions of a book. reading it, therefore, was so tedious. not to mention frustrating. i should have stuck to playing with my star wars
action figures
!
many books of the science fiction genre have been adapted into screenplays. quite a few of philip k. dick's stuff are rehashed into the likes of
total recall (we can remember it for you wholesale)
and
minority report (the minority report)
. arthur c. clarke's seminal
2001: a space odyssey
(kubrick's cinematic interpretation was equivalent to an acid trip, especially at the end... i was like going
whaddafuck??
). looks like they got isaac asimov's
i, robot
this time, adapted into what i felt was a surprisingly excellent movie.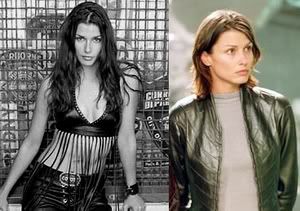 when i walk into a multiplex, i want to be entertained. ok, perhaps jiggle the cerebrum a lil' bit (on dealing with any intellectual/ethical aspects), but most importantly, i need it to have a good story. nothing beats that. in this case,
i, robot
has one. the special effects are great, but then, in this day and age they should be. will smith was being, well, will smith. bridget moynahan was a lil' bit on the hapless-scientist/damsel-oh-i-can't-hold-a-gun side. it's ok, this is hollywood. and dr. susan calvin was a far cry from rachel the sultry coyote. alan tudyk's sonny the robot was brilliant cg, in gollum stylee!
the enslavement of machines by man has been a recurrent topic in cinema. everyone's watched
the matrix
trilogy, where the reverse is then true.
osamu tezuka
's
metropolis
was a poignant anime dealing with the relationship of a boy and a unique yet lethal robotic creation. in the movies where i see humanoid robots getting it bad from their human owners, i start feel sorry for them. i hate scenes where a robot gets killed (apart from the
terminator
series...
bad robotses!
). humanising a robot's external features is also freaky, in my opinion. especially, if any of them look like the ns-5 models in
i, robot
(i prefer the innocent, harmless look of the older ns-4 models). in fact, i think anything like r2-d2 is just nice and friendly-looking. although, i'm not saying that a robot should look too ridiculous like the one called robot (d'uhh) in the 60's tv series of
lost in space
. anyway, i better stop rambling now. you'd think i'll go droid shopping at the mall tomorrow.
perhaps i should go try reading the original asimov tome.
i am older now
.