Let's swing!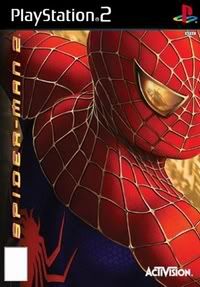 i had to buy it. i usually go for the pre-owned ones as original ps2 games cost a bomb in the uk. but ten quid off
activision
's new spider-man2 game? £29.99 it is (ok, it's only a fiver, ringgit-wise, for
some
people, but it costs £515 to fly back home to one utama!). one thing i can tell you, it's addictive. i can just sit there with the dualshock 2 controller for hours on end, swinging from building to building. you can even swing really low over the nyc traffic and build your momentum with L2.
yeah!
another thing i found out, is that i'm a lousy spidey. only for the moment, i hope. i can swing fine. i can catch baddies with uzis, chase carjackers and catch onto the underbelly of a helicopter with my web (sometimes, on a good day). i'm crap with saving people who are hanging off a building or catching a crying girl's balloon that is floating away near the chrysler building. yes, i think the nyc geography is pretty accurate. never been there, but i have the impression that it is.
it basically follows the basic premise of the movie storyline, with additional bad guys added for the enjoyment of the gaming comic fan. and not to forget one bad gal.
ooo
, black cat. shorter, bobbed hair as compared to her comic counterpart (rumour has it that eliza dushku may be donning the tight black suit in the upcoming 3rd spidey instalment)... and she is such a tease.
meoww!
(
reminder to self
: she's fictional, and this time,
so-oo
pixelated).
at the moment, i'm performing tons of heroic deeds to purchase additional skills for the friendly neighbourhood webcrawler. so much for altruistic heroic deeds! next bad guy: mysterio. think mars attacks! bloomin' difficult, hence the need for many of the spider-skills that could only be obtained by chasing purse-snatchers and the like.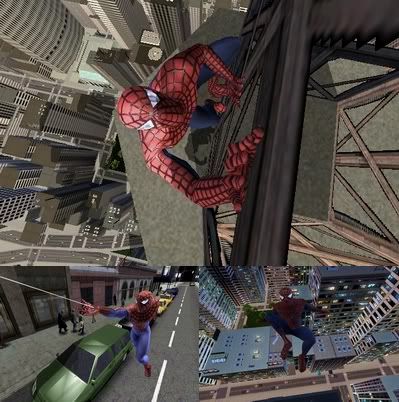 the game has only maguire, dunst and molina from the original cast providing the voices of the characters, together with some other people providing
okay la
imitations of the likes of harry osborne and jjj. the game also teaches me restraint. why? cos i got
bloody
revision to do, that's why.
ooh... it's calling to me now... have to switch on console...